Gramercy Books
Gramercy Books is one of the few independent bookstores to open in the Columbus area in over a decade. While indie bookstores are once again on the rise, an important differentiator between big box stores is a personalized experience and inherent connection to the community.
Mynte Design Co. partnered with the owners to bring their vision to life, starting with a hearty strategic platform focused on the customer, aimed at creating a place where people can come together for events featuring notable authors, poets, and songwriters.
̌
The strategy transitioned to a brand positioning that has become the center of the brand: Find it here. From inspiration to conversation to adventure, Gramercy Books is a place where people can make a connection.
Mynte brought the brand to life across the store. We started with an exterior signage program, using the windows to highlight the essence of the brand.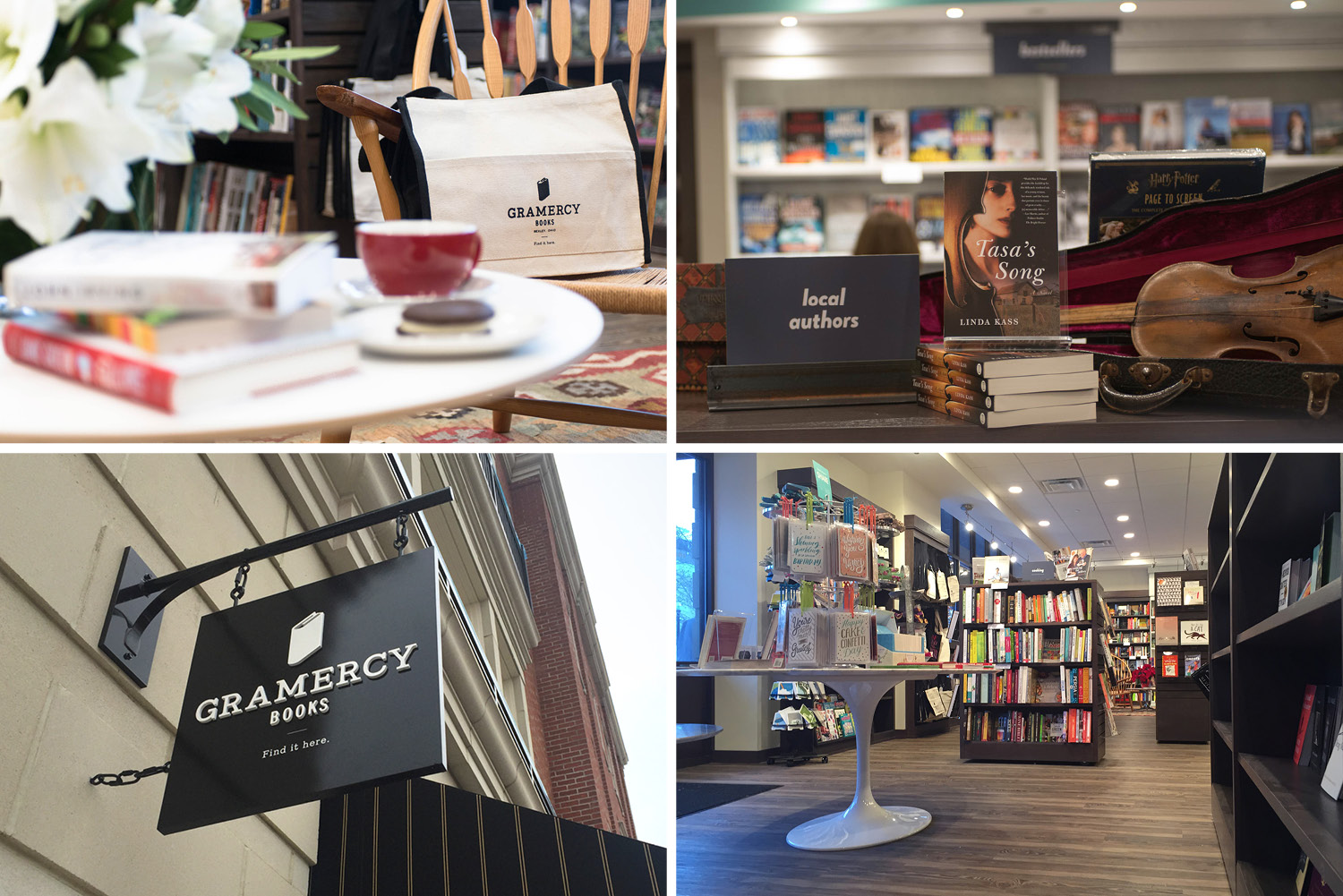 Categorical signage gave us another opportunity to bring the brand to life, helping customers navigate their way throughout the store.
Bookmarks, mugs, and bags are branded with the Gramercy identity and message. Lanyards are a fun conversation-starter, providing employees a way to share their current read with customers.
A community bulletin board is designed on the foundation of Gramercy's mission.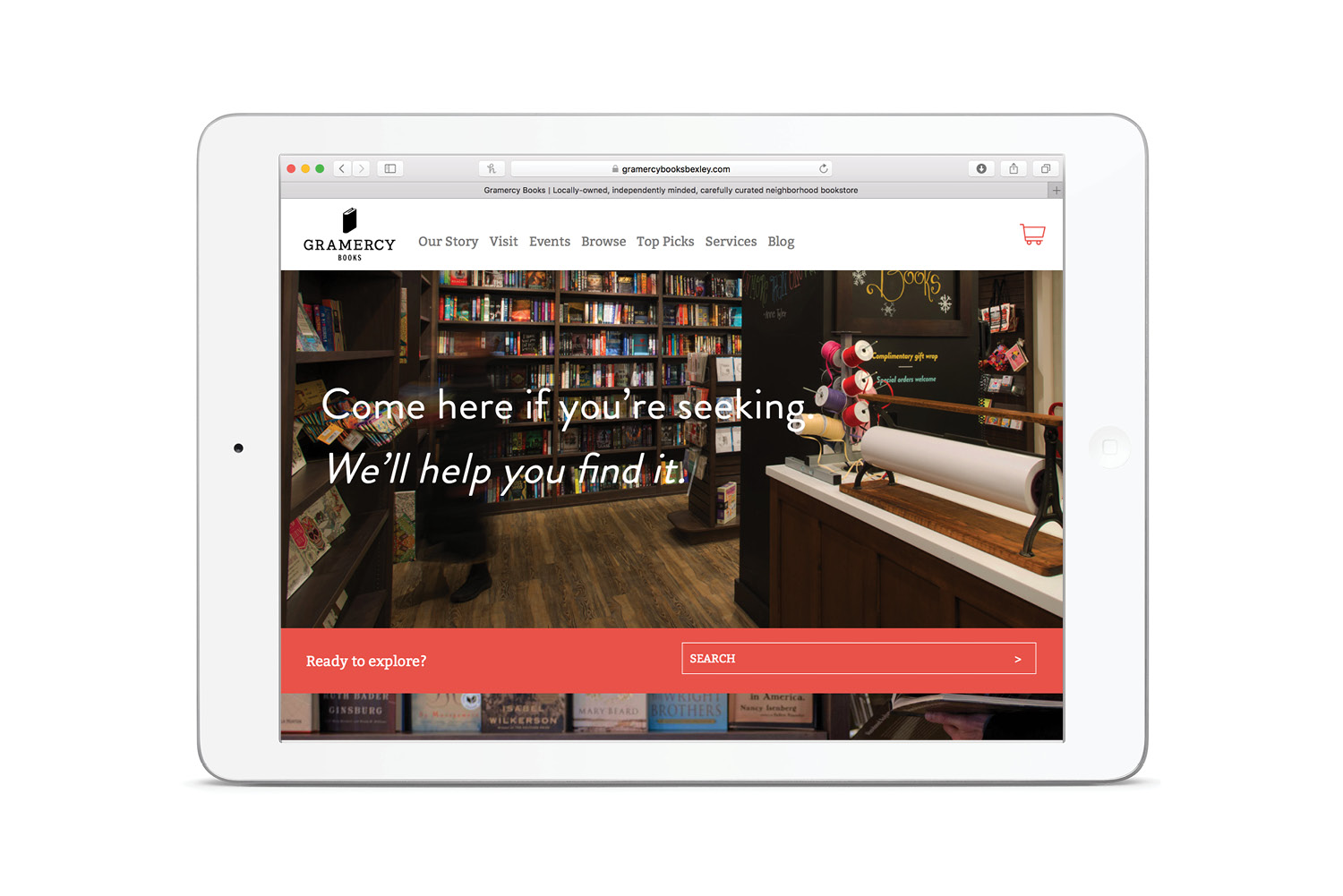 We partnered with Cheers Studios to bring the Gramercy website to life. Using the brand positioning as a catalyst, Mynte wrote and organized the content for the entire site. Cheers delivered a clean and beautiful site that is on-brand and user-friendly. The result is a digital platform that seamlessly reflects the in-store experience, including a robust calendar and the functionality to preview and order from 1,000's of titles.
On-going, we create and produce event posters that showcase opportunities to come together.
Bringing the community together through a rich calendar of programming is what Gramercy hangs its hat on. We created an icon series that is used on posters and the website to highlight upcoming events by category.